---
Keddies
Keddies, founded in 1892 by George James Keddie, was a small chain of department stores based in Essex, England.
Its flagship flagship store was located on Southend High Street. In the 1970s Keddies expanded, opening branches in Romford, Stratford High Street, and in Queen Street, Colchester – but these all closed by the late 1980s.
After going into administration, Keddies closed its doors after 104 years of trading, on  February 26, 1996.
---
2. Hides
Hides department store first opened its doors in 1851 and was located in Broadway, Bexleyheath.
The family-run retailer sold a variety of goods from carpets and china to cosmetics and toys.
The building was forced to close in 1979 and it was demolished and replaced with the Broadway Shopping Centre.
---
3. Beales
Beales in Bournemouth first opened its doors in 1881 as The Fancy Fair by John Elmes Beale. At the time it was the biggest department store in Dorset.
The chain then expanded by acquiring other department stores, mostly in regional cities and towns, over the years. By the start of 2020, it had 23 stores.
In its latter years it went through a CVA and a change of ownership but it all came to head at the start of 2020 when the 139-year English old department store chain tumbled into administration.
It almost immediately closed down 12 of its 23 shops, and as no buyer was found amid the administration – coupled with the onset of the Covid pandemic – it was forced to close 10 shops earlier than planned.
Now only one Beales store remains, which currently operates in Poole.
---
4. Bentalls
Bentalls, established in 1867 by Franck Bentall, is a British department store chain which was based in Kingston, south-west London.
Its flagship was built in 1935 and the retailer started expanding in 1947, via the acquisition of the Worthing department store. This was soon followed by Eldred Sayers & Son in Ealing and Mary Lee of Tunbridge Wells.
Bentalls subsequently opened a store in Bristol while closing stores in Chatham and Tunbridge Wells.
---
READ MORE:
---
In January 2001, Bentalls sold its loss-making Bristol store to their then-rival House of Fraser for £16.35 million.
In June of that year, the rival department store chain Fenwick purchased Bentalls for £70.8 million. At the time, it had six shops. Fenwick kept the Kingston flagship but closed all the other Bentalls stores.
In addition, rather than operate solely as a department store, the building of the Kingston flagship has formed part of the Bentall Centre shopping precinct that opened in 1992.
---
5. Gorringes 
Gorringe's department store was established in 1858 by Frederick Gorringe when he opened a small drapery shop in Buckingham Palace Road, London.
Shortly after opening it became popular with the local nobility and gentry and was patronized by the Ladies of Queen Victoria's household.
Gorringes' business continued to thrive and by 1869 the store occupied three separate units before eventually being replaced by one large department store.
Gorringes then closed it's doors in 1968.
---
6. Wickhams
Wickhams, built in 1927, was a department store on the north side of the Mile End Road in London's East End, which was intended to be the "Harrods of East London".
The building was originally designed to upstage the Selfridges department store on Oxford Street but failed to do so and the owners closed the doors in the 1960s.
---
7. Owen Owen
One of Liverpool's most famous department stores was Owen Owen, which could be found in Clayton Square.
The retailer was founded by Welsh-born Owen Owen in 1868 before expanding into a national chain, opening stores in Coventry, Chester, Stourbridge and Preston.
The department store closed its doors in 1995.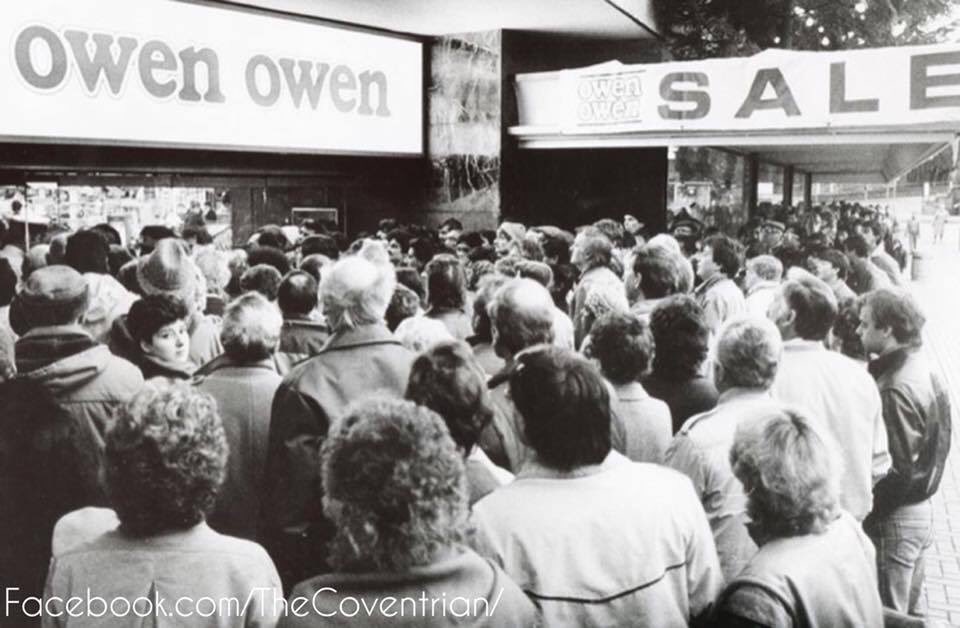 ---
8. Blackler's 
Founded in 1908, Blackler's was a large department store on the corner of Elliot Street and Great Charlotte Street in Liverpool. At its peak, it employed 1000 people.
The store was famous for its lavish Christmas grotto and rocking horse, which can now be found on display in the Museum of Liverpool.
Despite being damaged in The Blitz of May 1941 during WWII, the retailer survived but store eventually closed down in April 1988.
At the original site, a Wetherspoons chain pub now stands, named Richard John Blackler in honour of the store's founder.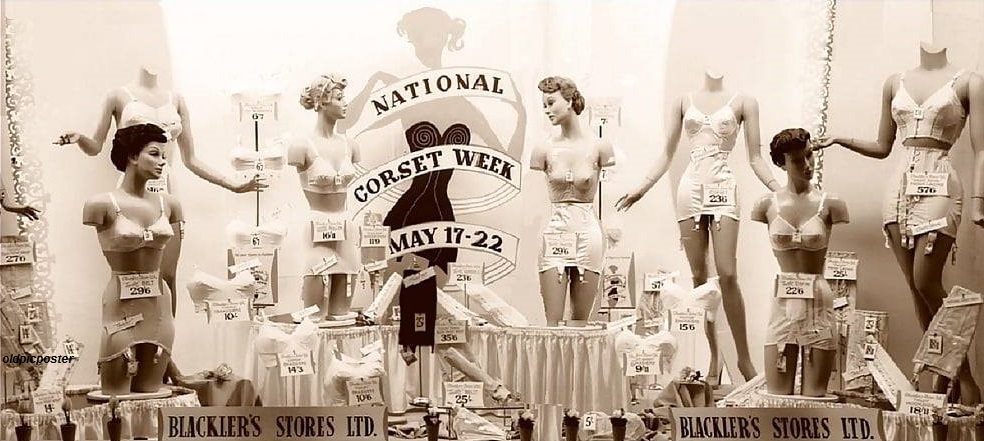 ---
9.  Debenham & Freebody
Founded in 1778, Debenham & Freebody was a department store located on 27–37 Wigmore Street in London, part of what is now the Debenhams chain.
The drapery store transformed from a drapery business into a fully-fledged department store in 1905 and became the first of over 60 nationwide stores.
In the 1970s Freebody was dropped from the store's title and the chain adopted the holding company name of Debenhams Ltd.
The original Debenham & Freebody building is no longer used as a department store, as Debenhams moved its flagfshop and headquarters to Oxford Street. However, it is still in commercial use today and is grade II listed by Historic England.
Over the years, Debenhams grew into a major department store chain – trading on the London Stock Exchange and at one point having more than 150 stores and more than 12,000 employee.
However, it underwent CVAs and restructures, shut down a raft of stores during the pandemic, and fell into administration twice – within the space of 12 months. None were enough to save the retailer amid a challenging retail market and the pandemic, and just last December it started liquidation proceedings.
Debenhams currently has 118 stores remaining, but liquidation means they're unlikely to survive.
---
10. Allders 
Allders department store was first opened in Croydon in 1862 by Joshua Allder and became the flagship store of a chain across England.
It was the third biggest department store in the UK after Harrods and Selfridges before it was broken up and sold after falling into administration in 2005.
The Croydon store continued trading until 2012 when a buyer for the firm could not be found, resulting in the loss of 850 jobs.
---
Do you remember any of these? Tell us in a comment below.
Click here to sign up to Retail Gazette's free daily email newsletter